If you want more testimonials, please send us an email by clicking HERE. We will email you many more testimonials. Thank you, God bless.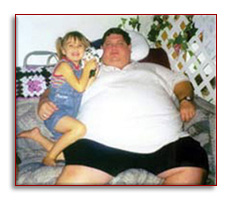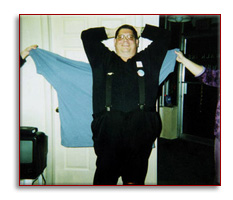 Above are "Before and After" Pictures of Timmie Duncan
"Since my first tablespoon of Calorad, with the EYI Company, on February 19, 2001.
My loss of unwanted fat and new healthy lifestyle have profoundly and positively affected my life." *
Timmie Duncan
Toledo, Ohio
---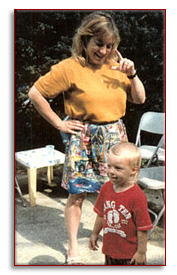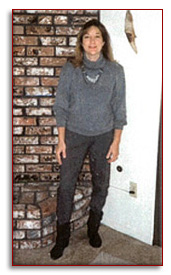 "Calorad has helped me to be more balanced, focused, and less stressed. I really like
the fact that when people commit to take Calorad, they are taking an active role in their
daily health care." *
Nancy Lach
Fresno,California
---
Clinical Research with Oral Type II Collagen. Results of a multicenter, double-blind, placebo-controlled trial
Barnett ML, Kremer JM, St Clair EW, Clegg DO, Furst D, Weisman M, Fletcher MJ, Chasan-Taber S, Finger E, Morales A, Le CH, Trentham DE.
Beth Israel Deaconess Medical Center, Boston, Massachusetts 02215, USA
Positive effects were observed with CII at the lowest dosage tested, and the presence of serum antibodies to CII at baseline may predict response to therapy. No side effects were associated with this novel therapeutic agent. Further controlled studies are required to assess the efficacy of this treatment approach.
---
Role of Collagen Hydrolysate
Moskowitz RW.
Case Western Reserve University, Division of Rheumatic Diseases, University Hospitals of Cleveland, OH, USA.
Collagen hydrolysate is of interest as a therapeutic agent of potential utility in the treatment of osteoarthritis and osteoporosis. Its high level of safety makes it attractive as an agent for long-term use in these chronic disorders.
---
Vischer TL.
Division of Rheumatology, Hospital Cantonal Universitaire, Geneve, Switzerland.
Collagen-induced arthritis has been successfully modified in animals by feeding of collagen II. In man, one open, uncontrolled trial and one other placebo controlled blind trial have been reported, and these are discussed (Trentham et al., Science 261, 1727, 1993). These trials suggest that oral desensitization might be useful and devoid of side effects. Subreum is a peptic E. coli extract containing heat shock protein 60. Its efficacy as a disease-controlling agent in RA has been documented (Clin. Exp. Rheum. 11, p. 121, 1993). It is given orally. Data suggesting that Subreum acts by oral desensitization are discussed.
---
The Effects of Collagen Hydrolysat
Gary B. Olson, D.D.S.; Sue Savage. M.B.S; JoAnn Olson, R.P.P.
Twenty (20) people who had medically diagnosed fibromyalgia for two to 15+ years participated in and completed a 90-day evaluation to determine effects of collagen hydrolysat on symptoms of chronic fibromyalgia, with twelve reporting temporomandibular joint pain. Collagen hydrolysat is a food supplement that is available without prescription, with no known side effects. Participants were evaluated initially and then at 30-, 60-, and 90day periods. Final results were obtained and comparisons made. The average pain complaint levels decreased significantly in an overall group average, and dramatically with some individuals. It was concluded that patients with fibromyalgia and concurrent temporomandibular joint problems may gain symptomatic improvement in their chronic symptoms by taking collagen hydrolysat.
---
*Disclaimer: These products are a food supplement and are not intended to diagnose, treat, cure, or prevent any disease. Individual results may vary.