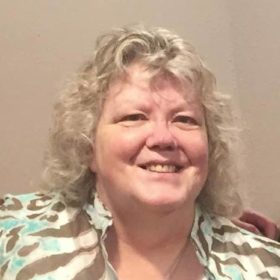 On behalf of J&B's Health Center for Wellness, we wish to welcome you. Thank you for visiting our store. We are located in Montana. We ship from our Kentucky warehouse in order for our customer's products to arrive anywhere in the USA within 2-4 business day including Saturdays.
My personal story is just one of the millions of success stories shared by people who have experienced incredible results using Calorad and Agrisept. You can be confident that we are committed to your success by offering you quality products with a 35+ year research and success history.
As a RN, BSN, I have always looked for healthy natural alternatives. Supplements without harmful stimulants or chemicals. I became involved with Calorad and Agrisept 22 years ago. Due to a severe shoulder injury, during my nursing experience, I had to undergo surgery and was laid off work for one year. I suddenly found myself going from being very active to inactivity. As a result, I put on a lot of weight. My niece told me about Calorad and Agrisept. She told me "Take this before bed, go to sleep, and you will lose weight while you sleep." I thought "Right! But why not… can't hurt anything to try it."
"Calorad and Agrisept helped me to lose a lot of inches. I went from a size 3x down to a size 14 in 9 months."* My daughter was getting married and I will never forget going to JC Penney to buy a dress for the wedding. Store clerk asked me "What size do you want to try on?" I didn't have a clue. We started with size 20 and worked our way down. When she brought me a size 14 and it fit loose… I was so excited! "Besides the inch loss, my Fibromyalgia pain was gone within 3 days of using the Calorad."* "The loss of Fibromyalgia pain, within a 3 day time frame"*, really promoted my research of the Calorad and what it was all about. The long Calorad research and success history was very impressive. "The Calorad also lowered my cholesterol naturally."* I had developed a heel spur prior to taking the Calorad and was receiving cortisone shots to relieve the pain. My doctor was preparing me for foot surgery to remove the spurs. "I decided to continue using the Calorad due to its healing affects. Within a month, the pain was gone from my heel spurs. NO surgery! Calorad gave me energy and stamina. Calorad helped me to get rid of junk food cravings and crave healthy food. I also had been on an Albuterol inhaler most of my life due to asthma. My asthma disappeared with my use of Calorad and Agrisept. I have not used an inhaler in 20 years! Calorad helped me feel better, heal my body where it needed healing and balance (homeostatis), and receive deeper sleep. My skin became more supple. I noticed my hair and nails were healthier."*
I was so amazed at these products and what they did for me… I became involved with selling and sharing the product with everyone I knew. I have heard thousands of testimonials, over the years, on how "Calorad and Agrisept have helped my customers with lowering and stabilizing their blood pressure and blood sugars, rid bodies of arthritis pain, help customers with MS and other chronic illnesses regain a quality of life through the use of the products."*
Since our bodies lose collagen as we get older… "it brings on the whole aging process. With the use of Calorad, it puts collagen back into the body's system and slows up aging."* The products are truly amazing. I love hearing my customers' testimonials as to how the products help them feel better and give them back quality of life. *Individual results may vary.
Thank you and God bless,
Bonita A Raitt Burton, RN, BSN
J&B's Health Center for Wellness
Please Call 1-800-419-5650 if you have any questions.
Please leave a message if the answering service picks up.
We will call you back as quickly as we can.
We value our customers!
During these troubled times, please remember:
"Trust in the Lord with all your heart, And lean not on your own understanding;
In all your ways acknowledge Him, And He shall direct your paths."
Proverbs 3:5,6
*Disclaimer: Individual results may vary.